Dentist in Porter Ranch, CA
The brief descriptions below are designed to familiarize you with our staff's training, professional credentials and work experience.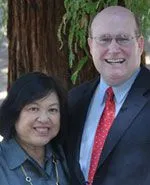 Jerrold L. Sugarman, D.D.S.
Dr. Jerrold Sugarman loves all sorts of outdoor activities, from biking and hiking to mountain climbing. He grew up in the Antelope Valley and received his Bachelor of Arts degree from Pomona College and his Doctorate of Dental Surgery from the University of the Pacific, San Francisco. He has served as a director of the San Fernando Valley Dental Society, a professor of Physiology at Chapman University, and has also received advanced training in cosmetic dentistry at the Las Vegas Institute of Advanced Dental Technology (LVI). Dr. Sugarman also enjoys serving on the staff of his local church and frequently volunteers for medical-dental missions to foreign countries. Happily married since 1978 to Erlyn, they have one son, Jeremy; daughter-in-law, Lisa; and two grandsons, Josiah and Joshua.
Angela, our Registered Dental Hygienist, has been practicing dental hygiene since 2014. She received her Bachelor of Science degree from Cal State Los Angeles and completed her Dental Hygiene degree at Cerritos College. Angela has a heart for every patient she treats and is passionate in providing her patients with the education and tools necessary to optimize and maintain their oral health. She enjoys spending her spare time with her son Cayden, husband Paul, her three cats, and dog.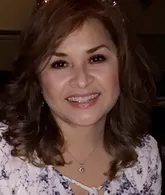 Elena is our Office Manager and Treatment Coordinator. She is a Registered Dental Assistant of 34 years and has enjoyed working in the dental field. She loves spending time with her grand children, her dogs, and gardening.
Together we want to serve you in the best way possible. If you are looking for an office that is up to date and has a personal touch to it or if you just need to keep up with your dental care, we will gladly serve you.